When BexClients, a Web Design, and Digital Marketing Agency company, proposes that they create a website for their business, this is usually the first thing they ask.
But as usual, we do answer. Yes, you do need a website for your business, and it needs to be a good one, a professionally designed website that serves as a lead magnet, sales booster, and brand differentiator.
Bill Gates has a famous quote that says, "If your business is not on the internet, then your business will be out of business."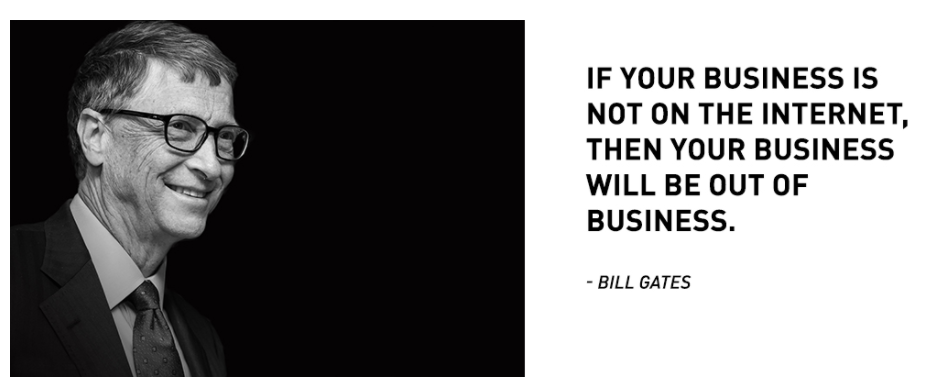 This does not only justify the fact that you need a website for your business, but if you don't get one, you will be out of business soon.
Isn't that interesting? Oh yes, it is a least for the tiny percentage of those who will take their business, and its future seriously.
The Reality of Today's World & and the Internet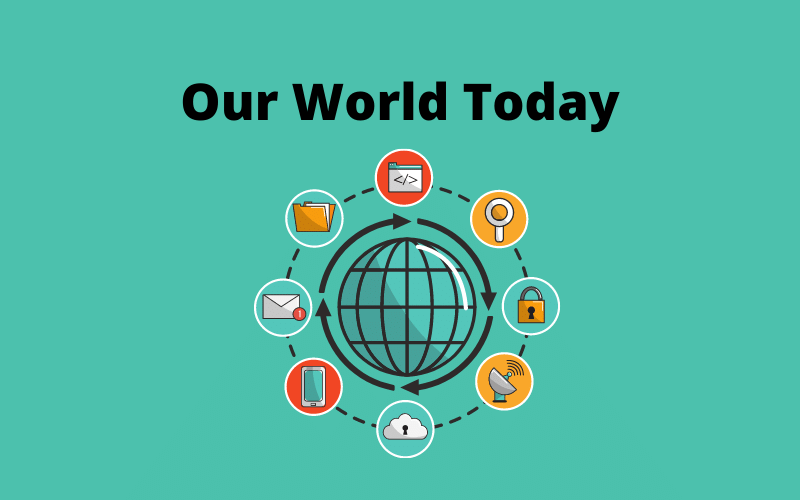 In our world today, it is obvious that customers' behavior has changed tremendously and is increasing every day.
Let's be realistic here when was the last time you utilized a phonebook, newspaper, or other print medium to research or locate a business? What about your relatives and friends? When was the last time they looked through a phone book or read a newspaper?
You probably had to think long and hard to respond to those questions because most of us rely on the internet for directory listings, market research, and reviews.
Every day, about 6 billion queries are made using search engines. Yes. You read that correctly. SIX BILLION! As consumers increasingly utilize the internet to get what they need, research studies show the growing relevance of having an online presence.
Here are the basics reasons why you need a website for your business
1. A website gives your brand credibility
"Can you direct me to your official website?" When you tell people about your business, this is the first thing they will ask. The reality is that individuals have gotten more intelligent in recent years. Before making any business choice, they ponder ten times.
Over 30% will not even consider a business if it does not have a website. So, if you want people to consider your company to be reputable, Contact Bexclients to create a website for you. Only then will they take you seriously.
2. You can showcase your products/services in the best way possible
People don't have the time to go door to door looking for products to buy.
It is more convenient and cost-free to browse through a website, search for what they want, and eventually purchase it if they turn buyers.
According to statistics, it is estimated that there will be 2.14 billion global digital buyers in 2021.
That is a large number of prospective clients.
In fact, with a worldwide population of 7.87 billion people predicted, that equates to around 27.2 percent of the world's population purchasing online.
Furthermore, this figure has been steadily growing over the years and is projected to continue.
3. It gives a better understanding
Prospects customers better understand your brand identity and what your stand for.
Your business contains all about your business, your products, and the services your render. So they better understand what your business is all about in a matter of minutes of just reading on your website.
4. Easy accessibility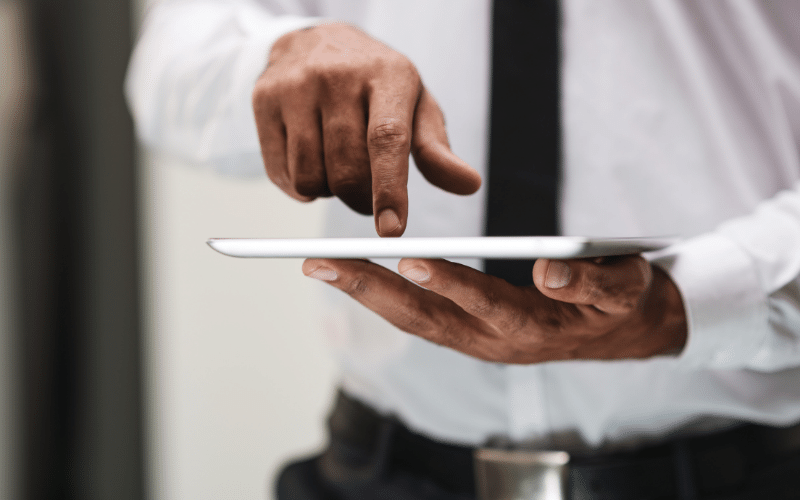 If not for anything, just for this very reason, business owners should get a website because it is one of the major reasons why having a website is important for your brand/business.
Again nobody, not even the business owner, wants to stress, right? So making your products and services easy for existing and prospective customers will be a game-changer.
5. A website makes your brand more visible
One thing is to have a brand, and another thing is to be visible to your audience.
Having a website makes the process more easier and quicker. You would not want to be a local champion that is only known in his/her vicinity and region and missing out on thousands and probably millions of potential customers you could get if you go digital.
6. You can always benefit from Google Searches
Which business owner won't be happy to see their presence in the SERP of Google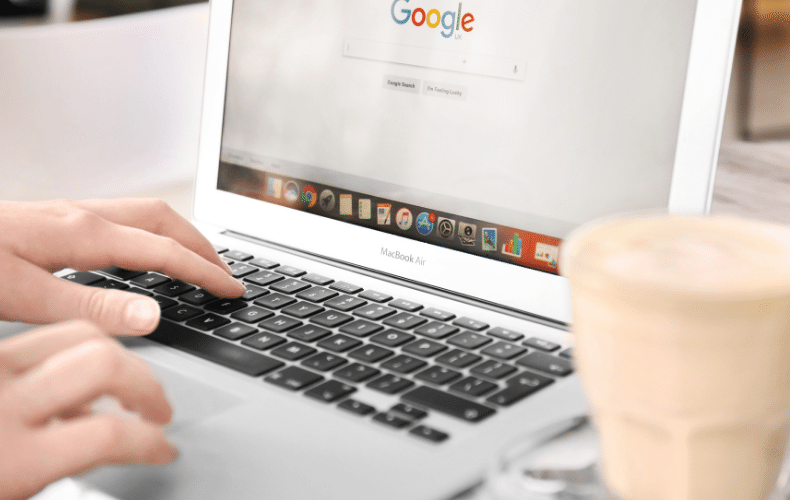 Google is the biggest search engine globally, with over 5.6 billion searches per day.
Yes, you read 5.6 BILLION searches, with many people looking for products and services to patronize both locally and internationally.
7. A website is an important part of online marketing
We've all seen how frantic and time-consuming traditional types of marketing, such as press releases, print advertisements, and flyers, can be. They are expensive and need a lot of work. Nonetheless, the outcomes are inadequate.
On the other hand, online marketing is less expensive and more effective. It may provide more outcomes with less effort and is thus a far better option if you want to get things done quickly.
While internet marketing might be an efficient way to advertise your brand, if you don't have a website, it doesn't matter. Consider it to be the sun, around which all the planets orbit.
A website will be the final destination to which your clients will be sent through various channels such as social media, blogging, email marketing, and video channels.
9. You can target prospect customers strategically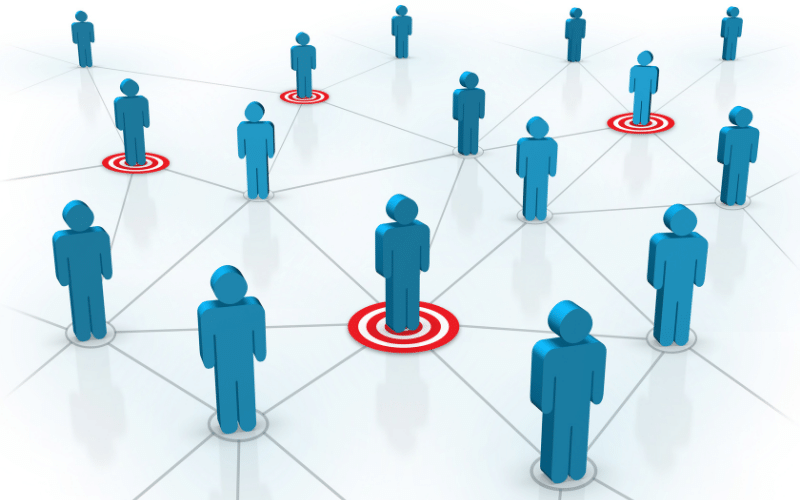 Another advantage of having a website is that you can not only encourage people to visit it, but you can also measure the following important performance metrics:
The visitors you are getting to your websites (regular visitors).
The number of people who have visited your website only once (unique visitors).
The number of times a page was visited and read (Pageviews or impressions).
Time people spend on your website content (average time on site).
The number of visitors left without reading the page they opened (bounce rate).
9. All of your competitors are already having a website
Saying this might sound like a cliche, but it makes a lot of sense.
The products and services you have many competitors already selling/rendering them online.
So you are not alone in this market and can start from somewhere and see results because it has been done repeatedly by other businesses.
Final Thought
Getting a website for your business in this era is one of the best decisions a business owner can make to not alone make the brand visible, but to enhance smoother relationships with customers.
If you would love to get a website for your business, organization, church, etc just contact us, and let's get started with establishing your presence online.