If you are among 17% of small business owners without a website, you miss out on many things and leave money on the table.
Having a website and online presence for your business cannot be overlooked, especially in the 2020s, because it is a major growth factor for your brand.
In fact, according to statistics, 64% of small businesses have a website, and 70% of entrepreneurs with a website and a well-established online presence expect to grow by 25% in the next three to five years.
However, in this article, I will be walking you through the various reasons your offline business should go online.
To gain credibility & trust.
One of the most important reasons why going online is necessary for small and big businesses is to build credibility, confidence & trust.
Customers are more inclined to trust your business when they come on your professional website if you have one.
Being online also provides your company with many options to strengthen this trust, such as online reviews and testimonials.
Reach your customers
It is always easier and faster to reach and connect with your existing and prospective customers with an established online presence.
Now let's be a little bit realistic; for instance, anytime you want to buy an iPhone, you will have to go to Apple's physical company location in California to buy it would have been just unbearable.
But with the aid and power of an online presence, you can stay right in your house to view a product, read about it, and order it. Is that not incredible? Oh! Yes, it is.
Beat the competition
Now think about your business (products & services) and your competitors; you will see that major brands have built an online presence and visibility in your space.
Your competitors almost certainly have an online presence, if not all of them. Customers looking for your products or services may end up on a competitor's website.
In a nutshell, this means that you are leaving money on the table if you don't beat your competition with an online presence.
Control your brand
You can see a website like you having a land online, in other words, a digital asset. This means you can build a brand and signature online.
Having your website means you have more control over your brand's online presence.
There are several interesting options to get creative and exhibit your business online, demonstrating to them why you're the best choice.
Better Customer Support
The internet gives you the leverage to answer queries, offer sales seminars, and address client problems without taking up any of your time.
You can create a video, a product spec sheet, or a FAQ (frequently asked question) section once, and you may drive clients to that material for years.
This will save time, but you will also provide better service. Your clients and prospects are seeking detailed information, such as:
Before making a purchasing choice
To fix an issue with an existing purchase
Before making a purchasing choice, conduct research on alternatives.
Be open 24/7
The internet has made it possible for businesses to be available 24/7.
While some fast-food restaurants, grocery stores, and petrol stations provide 24-hour service, most companies cannot, that is if you don't have access to the internet.
One significant advantage of having an e-commerce website is that your customers and prospects may learn about your items and place orders on any day or night, during regular business hours, or on holidays.
Consider what is open 3-4 times longer may accomplish for your company.
Even if you run a typical offline service business, you may create leads and inquiries while you're closed and follow up with those prospects and clients when you reopen the next day.
Many individuals will want to do their research when your office or business is closed at the end of the day.
Still, your website will be available, and your 2/47 salesperson will be available to answer inquiries and create leads (or sales).
Get found/ brand awareness.
Clients are turning to search engines to locate local businesses or products and services, and you may be missing out on key customers if you are not online.
Having an online presence is the first step to ensuring clients can discover your business, whether working on SEO to push your business higher up the search results or making sure you show on Google Maps.
Target the Global Market
With a strong website, you may have hundreds, tens of thousands, or even millions of people accessing your online business simultaneously.
Consider the possibilities for your firm if you could expose your products and services to a potentially infinite number of interested individuals.
It's one thing to have thousands of visitors and quite another. The success of an internet business is dependent on the same factor as the success of any offline firm: marketing.
Reduce Operation Costs
A single job can result in huge cost savings. For example, receiving purchases online minimizes the requirement for customer support personnel.
With detailed sales and product information online, you'll easily accept purchase orders and payments through email or your database.
Staff numbers can be decreased as office space and related office expenditures.
A great sales video, sales letter, or online webinar presentation may replace a full-time salesperson.
You can now take all parts of your business online, such as purchasing, billing, order fulfillment, and shipping, using numerous internet service providers.
Other duties may include proactive customer support, such as addressing consumer inquiries through FAQ or a customer forum.
Receive online reviews
Displaying client evaluations about your company is an efficient strategy to establish trust and get new consumers.
Although social media may provide valuable feedback, dedicating a page of your website to highlighting what your customers are saying about your items if you want to run an e-commerce shop – is a terrific way to boost sales and establish trust.
Very Low Start-up Costs
Starting a business online has relatively minimal initial expenses. You have no buildings to develop, no cars to purchase, and few (if any) employees to hire.
Create your website and begin selling. If you are already selling offline, the shift might be rather easy.
You continue to sell the same things you are familiar with and have a large stock.
Putting your business online provides you with a new stream of consumers.
You can outsource a lot of the technical tasks and things like social media marketing to a skilled team.
Live / Work from Anywhere
You can attend to customers and render services through your website or other means because of the remote nature of the internet.
Potential buyers won't have to come to your physical office to get your products and services.
Bottom LIne
So in this guide, we were able to establish that it is necessary for businesses, both new and old, to go online and dominate their space.
Not only does going online help you build rapport with your customers, but it also increases conversion, sales, and revenue.
So you just heard of Bexclients and are curious to know what we do and how we can help your business and establish your online presence, right?
Don't go anywhere because, in this guide, I will be walking you through the various ways we at Bexclients can leverage our strengths in helping your business grow in 2022 and beyond.
But before we continue, let me explain to you what Bexclients is about.
Well, it's almost now a cliche for every business owner about being sceptical with decisions because every one of them will affect their business positively or negatively.
What is Bexclients
Bexclients is a service and product from Busyexpand that offers businesses an opportunity to be established online and create more awareness to their customers with a monthly subscription fee as low as N5,000.
We are dedicated to helping your business successfully gain an online presence and build its brand:
We also Wother essential add-on services like Social Media Management, Website Content Writing, Branding, Search Engine Optimization (SEO), Graphics Design, etc.
How Bexclients can help your business
We understand that every business owner wouldn't want to pay attention, let alone invest in something (whether online or offline) that will not have a good ROI (Return Of Investment).
That's why we carefully look at businesses (both new & old) and how we can play a part in their success by helping them dominate the digital world and reach more audiences.
Below is a chart showing the strategy we use at bexclients to help businesses grow and reach the right audience.
Now let's talk about the main goal bexclients strives to achieve with every business we work with.
Build Credibility and Confidence
A small business website gives legitimacy, seriousness, and credibility to your brand. Customers won't be able to locate you, much alone trust you if you don't have it. It makes you and your firm seem out-of-date, untrustworthy, and out-of-touch.
Even if you excel at word-of-mouth marketing, you may be losing out on a slew of recommendations.
Happy customers are eager to tell their friends about your company, but what about their friends who haven't used your services yet? They'll use the internet.
And if they turn up empty-handed, you'll have squandered your opportunity to get fresh new consumers.
Websites can give businesses a sense of legitimacy. Visitors may look around and feel the kind of company you operate before becoming clients. Furthermore, you may use a range of on-site aspects to boost the credibility of your business.
Now let's be honest here; why do you think internet fraudsters (Yahoo boys) succeed in scamming their victims? A significant part of their success always comes from showing their victim a website.
These fraudsters go the extra mile investing in a website to build credibility and confidence, but overall they are still not legit.
But hey! There you are not a scammer but can build the credibility of your brand with a full-function website okay.
Grow Steadily
The fact that business online sees significant growth compared to those cannot be over-emphasized.
In fact, according to a survey, 70% of entrepreneurs with a business website expects to grow at least 25% in the next three to five years, compared to 64% of those without a site.
Having a website for your business is very important and should never be underestimated, especially in this dispensation.
Personal & Business Branding
Building a well-recognized brand is the number one goal in being a successful entrepreneur.
Your business must have some signature that is registered on people's minds because that is what they will remember whenever or wherever your business is mentioned or talked of.
For example, Dangote Groups has a very recognized brand, and whenever it is mentioned.
Merely seeing it somewhere, whether online or on TV, you can easily resonate with it and all they do (goods & services they render).
Getting started with branding can be overwhelming, from researching your audience and competitors to picking your focus and personality, choosing your business name, logo, etc.
But at bexclients, we take away the stress of all that make sure your ideas are being brought to life with our strengths.
Social media is an essential component of any digital strategy, as business owners and marketers are well aware. As a result, social media is frequently addressed at the debut of a business or brand.
When you get into social media marketing, it quickly becomes apparent that there are various factors to manage and apply if you want to flourish across social networks.
Consider how social media management for small companies alone.
It necessitates developing an overarching plan, posting and scheduling high-quality content, responding to consumer feedback, engaging with users, and establishing paid advertising campaigns.
It needs a budget, resources, and even a team of strategists and professionals!
Why waste your opportunity to increase brand recognition, create leads, and produce sales by attempting to do it alone and falling short?
Investing in a Skilled Outsourced Team Is the Wise Decision.
Employing a professional social team with expertise and competence in delivering the social marketing and tactics your company needs will benefit you.
We exist as a team with a burning passion for helping businesses develop to provide an all-encompassing social marketing solution to organizations.
Make Your Business Visible On Search Engines (SEO)
You can't ignore the importance of Search Engine Optimization for business because you are leaving money on the table if you do.
This means that Google now has become the extension of people's minds.
They type anything they hear or see online/offline on google to get more information and knowledge about it.
Also, consider how times have changed and how people now make purchases online.
Your business will be missing on a whole lot of leads and traffic from Google if you aren't present on the search engine result page (SERP)
But you don't have to go through the hassle of making your website visible on google because we at Bexclients have a team of professionals dedicated to making your website rank and be visible to your audience online.
How business owners/entrepreneurs benefit from us
There are several ways you as a business owner, your brand, NGOs can gain more visibility and reach more people.
With our skilled team members, we can leverage our strengths and establish your online presence while building a good reputation for your brand and increasing sales and revenue.
Feel free to get a free quote from us anytime. Click Here.
When BexClients, a Web Design, and Digital Marketing Agency company, proposes that they create a website for their business, this is usually the first thing they ask.
But as usual, we do answer. Yes, you do need a website for your business, and it needs to be a good one, a professionally designed website that serves as a lead magnet, sales booster, and brand differentiator.
Bill Gates has a famous quote that says, "If your business is not on the internet, then your business will be out of business."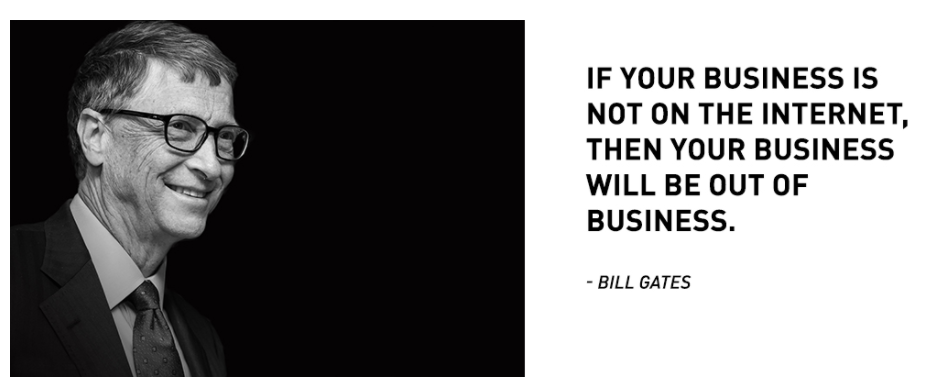 This does not only justify the fact that you need a website for your business, but if you don't get one, you will be out of business soon.
Isn't that interesting? Oh yes, it is a least for the tiny percentage of those who will take their business, and its future seriously.
The Reality of Today's World & and the Internet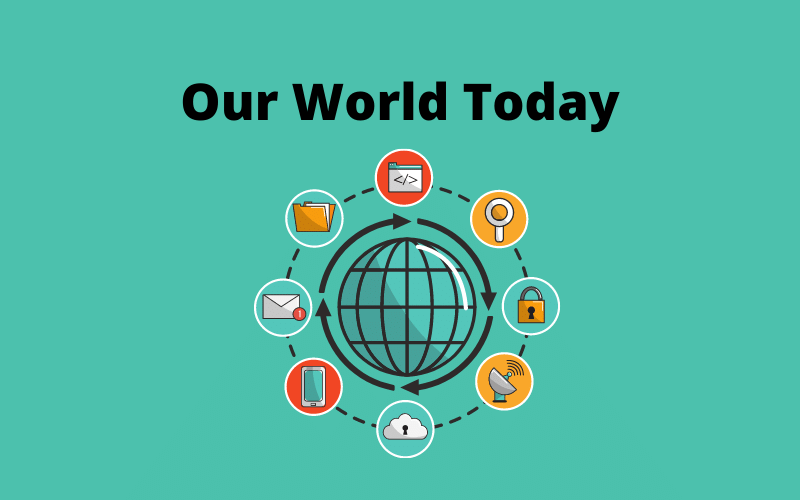 In our world today, it is obvious that customers' behavior has changed tremendously and is increasing every day.
Let's be realistic here when was the last time you utilized a phonebook, newspaper, or other print medium to research or locate a business? What about your relatives and friends? When was the last time they looked through a phone book or read a newspaper?
You probably had to think long and hard to respond to those questions because most of us rely on the internet for directory listings, market research, and reviews.
Every day, about 6 billion queries are made using search engines. Yes. You read that correctly. SIX BILLION! As consumers increasingly utilize the internet to get what they need, research studies show the growing relevance of having an online presence.
Here are the basics reasons why you need a website for your business
1. A website gives your brand credibility
"Can you direct me to your official website?" When you tell people about your business, this is the first thing they will ask. The reality is that individuals have gotten more intelligent in recent years. Before making any business choice, they ponder ten times.
Over 30% will not even consider a business if it does not have a website. So, if you want people to consider your company to be reputable, Contact Bexclients to create a website for you. Only then will they take you seriously.
2. You can showcase your products/services in the best way possible
People don't have the time to go door to door looking for products to buy.
It is more convenient and cost-free to browse through a website, search for what they want, and eventually purchase it if they turn buyers.
According to statistics, it is estimated that there will be 2.14 billion global digital buyers in 2021.
That is a large number of prospective clients.
In fact, with a worldwide population of 7.87 billion people predicted, that equates to around 27.2 percent of the world's population purchasing online.
Furthermore, this figure has been steadily growing over the years and is projected to continue.
3. It gives a better understanding
Prospects customers better understand your brand identity and what your stand for.
Your business contains all about your business, your products, and the services your render. So they better understand what your business is all about in a matter of minutes of just reading on your website.
4. Easy accessibility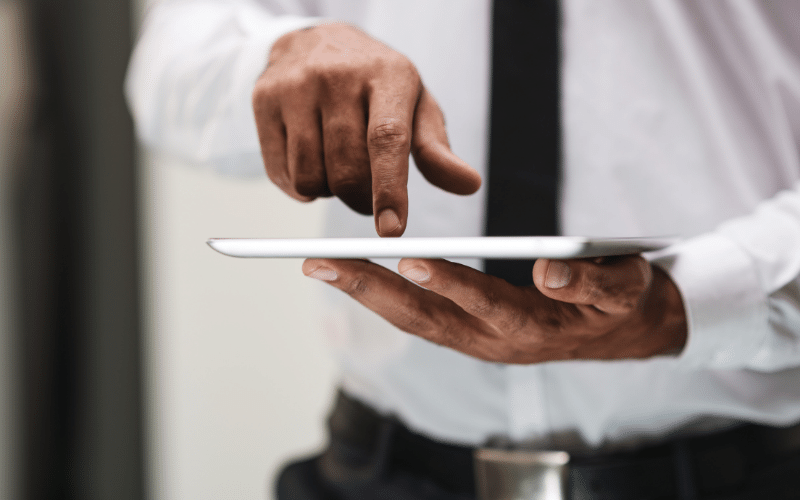 If not for anything, just for this very reason, business owners should get a website because it is one of the major reasons why having a website is important for your brand/business.
Again nobody, not even the business owner, wants to stress, right? So making your products and services easy for existing and prospective customers will be a game-changer.
5. A website makes your brand more visible
One thing is to have a brand, and another thing is to be visible to your audience.
Having a website makes the process more easier and quicker. You would not want to be a local champion that is only known in his/her vicinity and region and missing out on thousands and probably millions of potential customers you could get if you go digital.
6. You can always benefit from Google Searches
Which business owner won't be happy to see their presence in the SERP of Google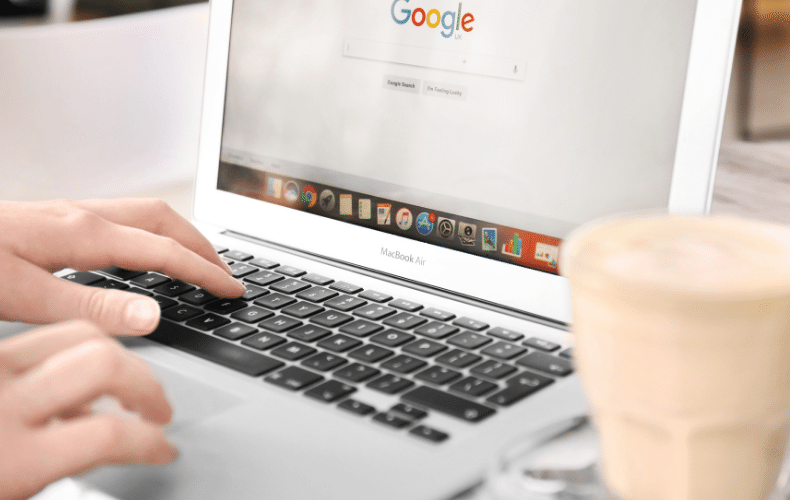 Google is the biggest search engine globally, with over 5.6 billion searches per day.
Yes, you read 5.6 BILLION searches, with many people looking for products and services to patronize both locally and internationally.
7. A website is an important part of online marketing
We've all seen how frantic and time-consuming traditional types of marketing, such as press releases, print advertisements, and flyers, can be. They are expensive and need a lot of work. Nonetheless, the outcomes are inadequate.
On the other hand, online marketing is less expensive and more effective. It may provide more outcomes with less effort and is thus a far better option if you want to get things done quickly.
While internet marketing might be an efficient way to advertise your brand, if you don't have a website, it doesn't matter. Consider it to be the sun, around which all the planets orbit.
A website will be the final destination to which your clients will be sent through various channels such as social media, blogging, email marketing, and video channels.
9. You can target prospect customers strategically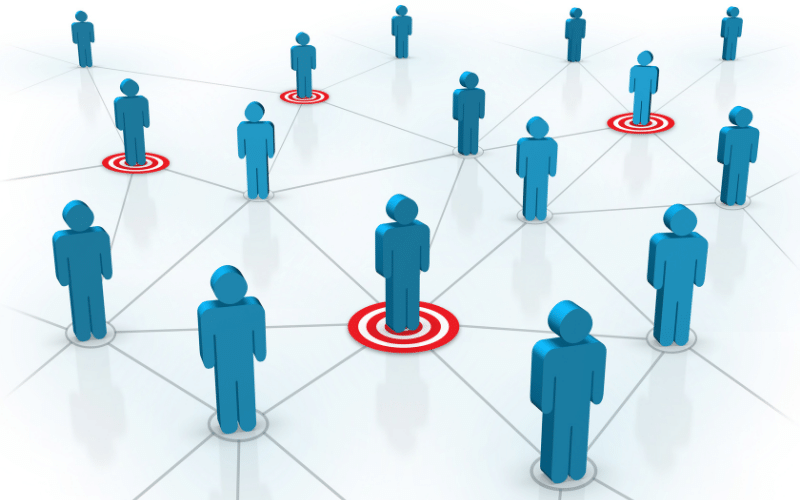 Another advantage of having a website is that you can not only encourage people to visit it, but you can also measure the following important performance metrics:
The visitors you are getting to your websites (regular visitors).
The number of people who have visited your website only once (unique visitors).
The number of times a page was visited and read (Pageviews or impressions).
Time people spend on your website content (average time on site).
The number of visitors left without reading the page they opened (bounce rate).
9. All of your competitors are already having a website
Saying this might sound like a cliche, but it makes a lot of sense.
The products and services you have many competitors already selling/rendering them online.
So you are not alone in this market and can start from somewhere and see results because it has been done repeatedly by other businesses.
Final Thought
Getting a website for your business in this era is one of the best decisions a business owner can make to not alone make the brand visible, but to enhance smoother relationships with customers.
If you would love to get a website for your business, organization, church, etc just contact us, and let's get started with establishing your presence online.